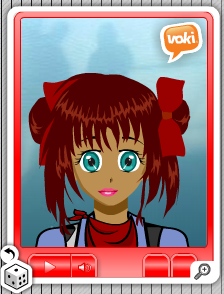 Several of my students wondered where they could find some cool widgets to add to their websites… so…here is a good place to start! However, here are my guidelines for adding a widget to your website/blog:
On your HOME page make sure you add a counter.
If you add other widgets to your home page then they must not distract from your basic information. Therefore you may want to add a "Widget Tab" or a "Fun Stuff" or a "Game" tab.
All widgets must be appropriate for elementary age students since children do visit your site – I call these rated G (no violence and they follow school guidelines).
If it is a picture widget, that goes though a slide show, they must be pictures you have taken or public domain pictures. They should also have something on or under them that says "Photo courtesy of __________"
You may not spend class time searching or adding widgets to your blog/website unless ALL work is up to date. You may not use class time to play games, unless you have purchased "game time" with your virtual money, and ALL work is up to date.
NO ADVERTISEMENTS CAN PLAY BEFORE YOUR GAME STARTS – not all advertisements are appropriate.
Following are some places to begin looking for widget if you are interested… AGAIN make them appropriate for young kids…
Also, if you find a great site that you would like me to add to this list please let me know in the comment area below!
Widgets and More: